6. Call of Duty: Modern Warfare
Entwickler: Infinity Ward
Publisher: Activision
Erschienen: November 2007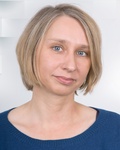 Petra Schmitz: Ich habe keine Ahnung, wie oft ich Call of Duty 4 (so wurde es damals schlicht genannt) für den Test durchgespielt habe. Dreimal? Viermal? Das Coole damals war nämlich, dass wir die Version deutlich vor Release in der Redaktion hatten, genauer gesagt zur Zeit des Oktoberfests. Das weiß ich deswegen noch so genau, weil ich es unglaublich angenehm fand, wegen besagten Oktoberfests an zwei Nachmittagen fast alleine im Büro zu sein. Activision hatte zwar auch einen Aufpasser mitgeschickt, damit wir keinen Unsinn mit Modern Warfare anstellten, aber den habe ich nach ein paar Stunden mit wenigen Worten davon überzeugen können, dass München und die Wies'n viel toller sind als unser Meetingraum und das rote Sofa, auf dem er saß und Löcher in die Wand starrte.
Ich war also wirklich lange, lange allein mit Soap MacTavish, Captain Price und Paul Jackson. Und herrje, wie gerne ich mit den dreien alleine war.
Mehr über Modern Warfare
Call of Duty 4: Modern Warfare war ein Meilenstein für die Serie und das Shooter-Genre allgemein. Bis heute ist es bei Serienfans so beliebt, dass Activision einen HD-Remaster bekommen hat.

Top 10 Call-of-Duty-Levels:Das waren unsere Lieblingsmissionen
Die Lieblingslevels der Community:Modern Warfare ist dabei
Modern Warfare gibt's auch in neu:Der HD-Remaster im Test

Making of: So entstand das erste Modern Warfare
Der Singleplayer von Modern Warfare hat so vieles richtig gemacht, was spätere CoDs nicht mal ansatzweise so hinbekommen haben: perfekt platzierte Tempowechsel, die passende Menge von Bombast, Settings, Überraschungen. Himmel, diese Mission in dem AC-130-Gunship! Die war so faszinierend wie abstoßend und gerade durch diese Mischung unvergesslich. Wie sich Jackson aus dem Spiel verabschiedet! Unfassbar! Wirklich, ich saß vor dem Monitor und konnte nicht glauben, was Infinity Ward da gerade mit mir und dem amerikanischen Soldaten angestellt hatte. Und dass der Schleicheinsatz namens »All Ghillied Up« als einer der besten Levels in der Shooter-Geschichte gilt, ist ja nun auch kein Geheimnis mehr. Modern Warfare war der Beginn einer Ära, die bis heute anhält. Man muss Call of Duty: Ghosts nicht kennen, aber das erste Modern Warfare ist ein Muss.
Dass Modern Warfare mich auch beim Multiplayer begeistern konnte - geschenkt. Das Ding war genau nach meinem Geschmack. Temporeich und äußerst befriedigend. Blöderweise war es aber auch das letzte Modern Warfare, das mit dedizierten Servern kam.
Call of Duty 4: Modern Warfare im GameStar-Test
Trivia
- Das Remaster von Modern Warfare erschien Ende 2016 als Teil der Legacy Edition von Call of Duty: Infinite Warfare
- Inzwischen kann man die aufgehübschte Version aber auch einzeln erstehen.