7. The Witcher 3: Wild Hunt
Entwickler: CD Projekt Red
Publisher: Bandai Namco
Erschienen: Mai 2015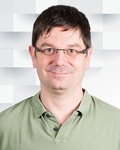 Heiko Klinge: Ich hatte das große Glück, im März 2015 der erste Journalist zu sein, der The Witcher 3 zwei volle Tage lang ohne Einschränkungen spielen durfte. Und ich weiß noch genau, was mein zentraler Gedanke war, als ich mit Geralt durch Velen abenteuerte: »Heilige Scheiße, die kriegen das wirklich hin!«
Es gab einfach schon bei diesem Anspieltermin so unfassbar viele Wow-Momente. Etwa als ich per Editor die gigantische Open World überfliegen durfte und sich dabei herausstellte, dass deren zentrale Metropole Novigrad gar nicht - wie alle dachten - eine separate Region ist, sondern ein normaler Bestandteil der Spielwelt ganz ohne Ladepausen. Oder als ich zum ersten Mal die Quest-Reihe um den Blutigen Baron erlebte, die sich mit ihrer Dramatik nicht nur für immer in meine Hirn gebrannt hat, sondern auch eindrucksvoll demonstrierte, wie kompromisslos CD Projekt die Entscheidungsfreiheit durchziehen. Wer bei einer früheren Quest eine Kneipen-Pöbelei diplomatisch löste, verpasst gleich einen kompletten Dungeon - einfach, weil es im Storykontext Sinn ergibt.
The Witcher 3 setzte zudem einen nach wie vor nicht mal ansatzweise gefährdeten Maßstab in Sachen Detailverliebtheit. Seine Open World war eben nicht nur verdammt groß, sondern vor allem verdammt glaubwürdig. Der Druckwellen-Zauber Aard fegt zum einen Gegner von den Beinen, zum anderen aber auch Flaschen von Marktständen oder bringt Fensterläden zum schwingen. Und wenn Geralts Pferd Plötze einen umgekippten Korb mit Äpfeln entdeckt, dann gibt's eben ein zweites Frühstück.
Außerdem liefert The Witcher 3 den endgültigen Beweis, dass sich große Welten und spannende Geschichten nicht gegenseitig ausschließen. Während Ubisoft seine Welten bevorzugt mit Fleißaufgaben füllt, Bethesdas Haupt-Quests in der Regel auf einen Bierdeckel passen und Rockstars Storymissionen meist wie auf Schienen verlaufen, knüpft CD Projekt für The Witcher 3 ein bis heute beispiellos verwobenes Netz aus großen und kleinen Geschichten, so dass wirklich jeder sein ganz persönliches Abenteuer erlebt. Wochenlang gab es damals kein anderes Gesprächsthema in der Redaktion, was wem wie in The Witcher 3 passiert ist.
Inklusive der beiden ebenfalls grandiosen Addons Hearts of Stone und Blood and Wine habe ich ziemlich genau 200 Stunden fürs einmalige Durchspielen von The Witcher 3 benötigt und jede einzelne Sekunde davon genossen. Das größte Kompliment für CD Projekts Meilenstein ist jedoch, dass ich genau weiß, beim demnächst anstehenden zweiten Anlauf wird's genauso sein. Und damit ist The Witcher 3 für mich völlig zu Recht das beste Solo-Rollenspiel in unseren Top 300.
Trivia:
- Ein Großteil des Witcher-Entwicklerteams liegt beerdigt auf den Friedhöfen des Addons Blood & Wine. Außer natürlich denjenigen, die abergläubisch sind.
- Ein Beispiel für die Detailverliebtheit der Entwickler, das bislang nur sehr wenige Spieler kennen: Eines von mehreren Enden der Quest »Gesänge eines Ritterherzens« aus Blood & Wine lässt den Charakter Vivienne nur noch sieben Jahre leben. Unter speziellen Voraussetzungen kann man nach Abschluss der Quest Vivienne in Novigrad und Skellige antreffen. Und nach sieben (Spiel-)Jahren stirbt sie tatsächlich!
The Witcher 3 im Nachtest: Wie anders spielt sich das Rollenspiel nach dem Next Gen Update?
---